Complete kitchen Transformation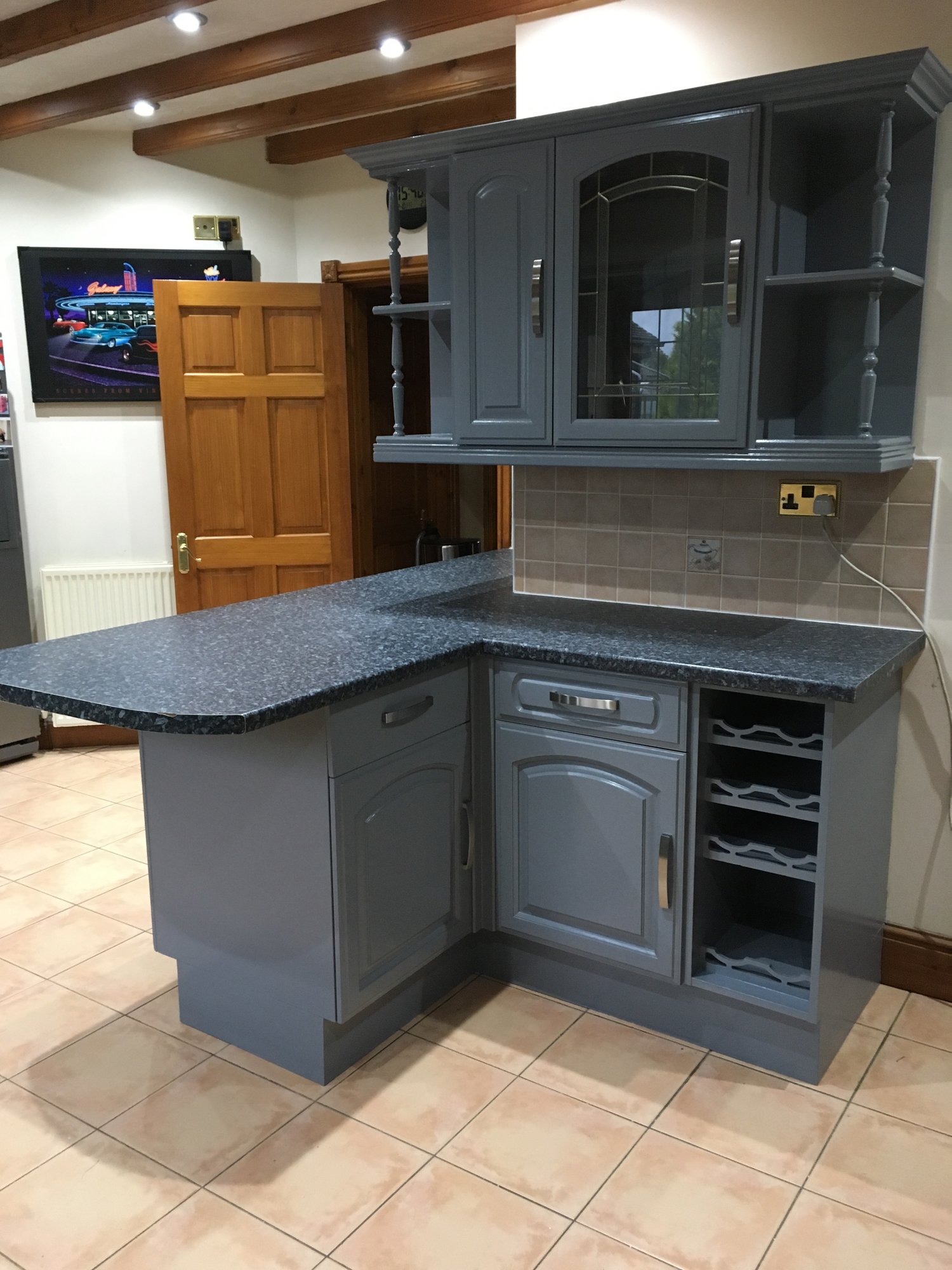 A fresh feel for the outdoors
Transform trouble surfaces
Kitchen Makeover
Do you have a kitchen which is looking a little dated?
I am a specialist kitchen painter, with many happy customers (please see my testimonials).
Rather than paying thousands of pounds for a full set of new doors and cupboards, I can make your kitchen look new again for a small fraction of the price.
Interior
Bedrooms, kitchens, lounge, bathrooms….uplift any room in your home. As a professional painter with years of experience, I will transform any room with a keen eye for detail. Preparation and the use of proper primers, equipment and techniques will freshen up your space to a very high standard of workmanship.
I also paint stairs, landings and hallways, which can be tricky and awkward to do without the correct equipment and techniques.

Oils, Varnishes & Laquers
If you are looking to protect or restore woodwork, panels, floorboards, wooden kitchens and worktops, skirting boards etc, I can sand and refinish giving your wood work a new lease of life and looking fresh again.


Exterior
Is the exterior of your home letting it down? Painting your house will transform the look and feel to something you will be proud of.
When it comes to exterior painting I have got it covered. I can arrange the scaffolding, help you pick the right colour and make sure you get the right paint to do the job.
I'll help you to maintain the exterior of your property and protect it from the elements.
Wallpaper Hanging
Wallpapering is difficult to do well. It's often fussy and can be tricky depending on your wall surfaces. I will fully prepare your walls by taking down old paper, sanding down uneven walls, filling in and re-lining before hanging your choice of new paper.